Date(s)
04/12/2013/ 04/13/2013
Time
6:00 pm
Event Information
3rd EVER!! "MEET THE LEGENDS!"
EVENT IS A GO! SEE YOU THIS WEEKEND!
Friday/ Saturday – April 12th & 13th 2013 | The "LEGENDS' Weekend
---
Friday, April 12th | 6:00PM – 12:00PM | "Run What U Brung"/ Test & Tune
Open to any and all years and classes of vehicles, Late model, Bracket or whatever. Run for fun for 1/8th or 1/4 mile and receive a frameable Certificate and Timing Slip or join in on the "Jack Pot Racing" for $20.00 entry fee and race 1/8th mile for 100% Prize Money
Rain out dates: Friday/Saturday – April 19th & 20th
IHRA Safety rules will be in effect
Foot brake only no delay boxes.
Admission: $15.00 per person, good for Friday and Saturday events.
Tech Card: $10.00 for Friday only
Overnight Parking / Camping: Free
Click Here: FREE ADMISSION To All Active Military Personnel (Must Read)
Concessions will be available
---
Saturday, April 13th | 8:00am – till | "LEGENDS" Nostalgic Drags & Rod Run
Open to 1973 and older ONLY! A day to put your Vintage, Classic, Nostalgic or Traditional on the track for a timing run in either the 1/8th or 1/4 mile and receive a frameable Timing Certificate and Timing Slip, run for Fun or Grudge match with your Buddy, or get serious and join in on the 1/4 Mile Nostalgic Drags for prize money and trophies. There will be a Cackle Fest, Food booths, Vendors, Exhibitors, Nostalgic display of original cars, dragster's, pictures, old racing equipment, and the "LEGENDS" themselves! Celebrity Guests, Tee Shirts, Dash Plaques and plenty of old time Rock – N-Roll music.
Admission: General/ Hot Rods/ Racers – $10.00 per person (Saturday only)
Military personnel w/I.D. and children under 12: Free
Friday Night Attendees: Free
Tech Card: $10.00
$25.00 Nostalgic Drag (80%) payout, Top 2 Places/ Foot brake only No Delay
Parking: Reserved parking for Hot Rods, Racers, General Adm., Handicapped.
Host Hotel: Holiday Inn Express, Sealy, TX (979) 877-0700
Vendor and Exhbitor Information: Chet at Chbeaty42@gmail.com or 979-826-4490
Rain out will be posted no later than Thursday, April 11,2013
"Go or No Go for the event will be posted 48 hours prior to the event"
---
Agenda
Tune to FM 89.1 for Track Updates
• Gates Open: 8:00am
• Drag Open to 1973 and older Only!
• Test and Tune (Timing Runs): 9:00am til 10:45am
• Cackle Fest: 10:00am – 1:00pm- 3:00pm
• Invocation – Jerry Blazier: l0:45am
• National Anthem: 11:00am
• Larry "Hot Rod" Johnson Memorial Presentation: 11:00am
• Houston Hal Motorcycle Exhibition: 11:15am
• Test and Tune (Timing Runs ): 11:30am til 1:00pm
To keep in mind:
• Tech cards must be purchased by 11:30am (for Test and Tune – Timing Runs)
• Nostalgic Drag Cards must be purchased by l:00 pm / Nostalgic Drag 1:30 Til Conclusion
• At the Conclusion of the Test and Time (Timing Runs), drivers will bring their Nostalgic Drag cards back to the check in Station for assignment to an ET class.
• Any driver caught with an Alcoholic Beverage will be removed from the premises. NO EXCEPTION!
---
Join our NEW "100 MPH Club" and get your very own arm patch to proudly display your success at our event.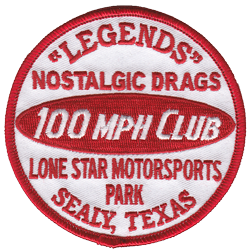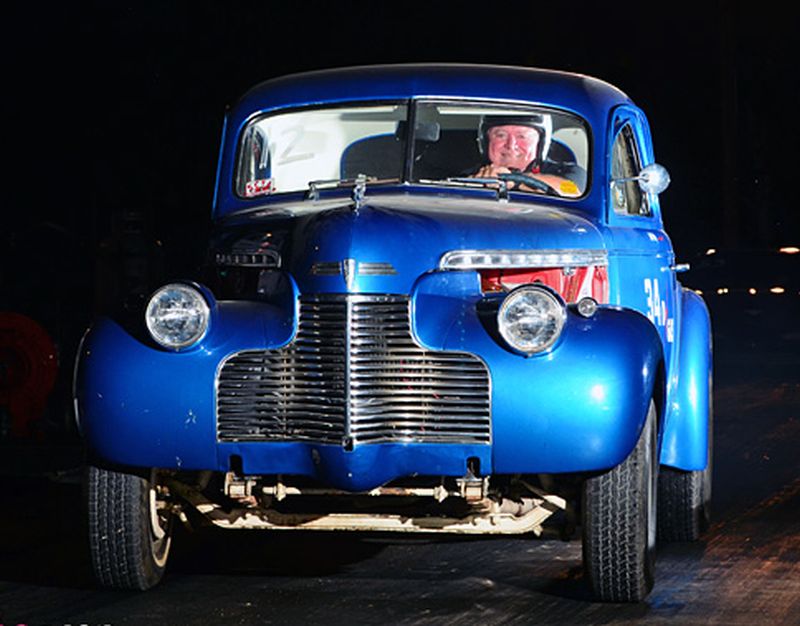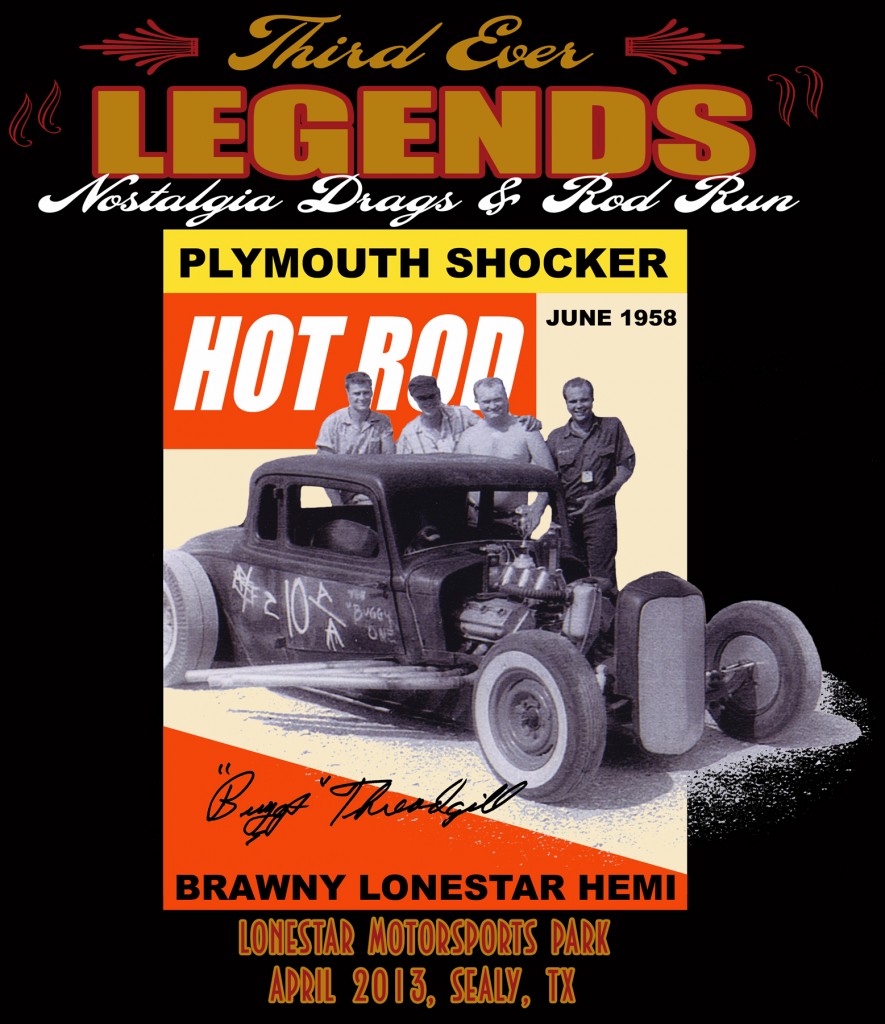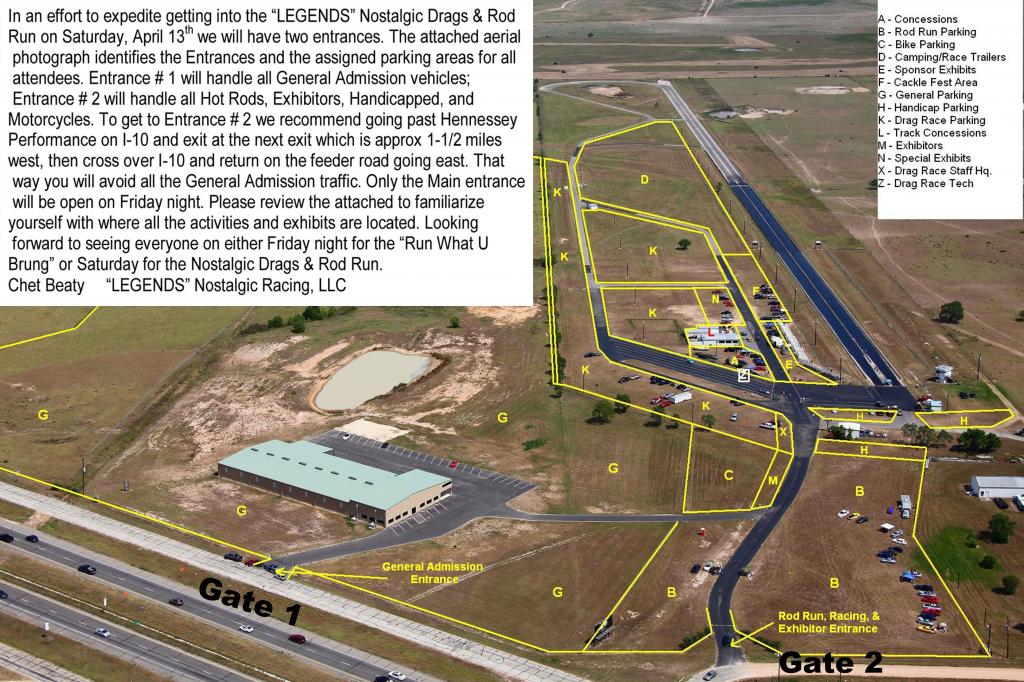 ---
Need Directions?