Date(s)
11/09/2013
Time
All Day Event
Event Information
All competitors who reached $1,000 in parts and/or 100 gallons of racing fuel from Alamo Hot Rod Parts are entered FREE, to race for $21,500 in prize money.
Gates open at 8am, time trials at 10:00.
Two time trials for each class.
Pro-ET, electronics, footbrake and jr dragster.
NO trans brakes allowed in footbrake class.
Saturdays race is only for qualified racers who spent $1,000 or bought 100 gallons of fuel this year.
No test and tune.
Buy backs after first round only
Pro ET-$100
Electronics-$50
Footbrake-$50
Jr Dragster-$20
Visit http://www.alamohotrodparts.com/ for details and rules.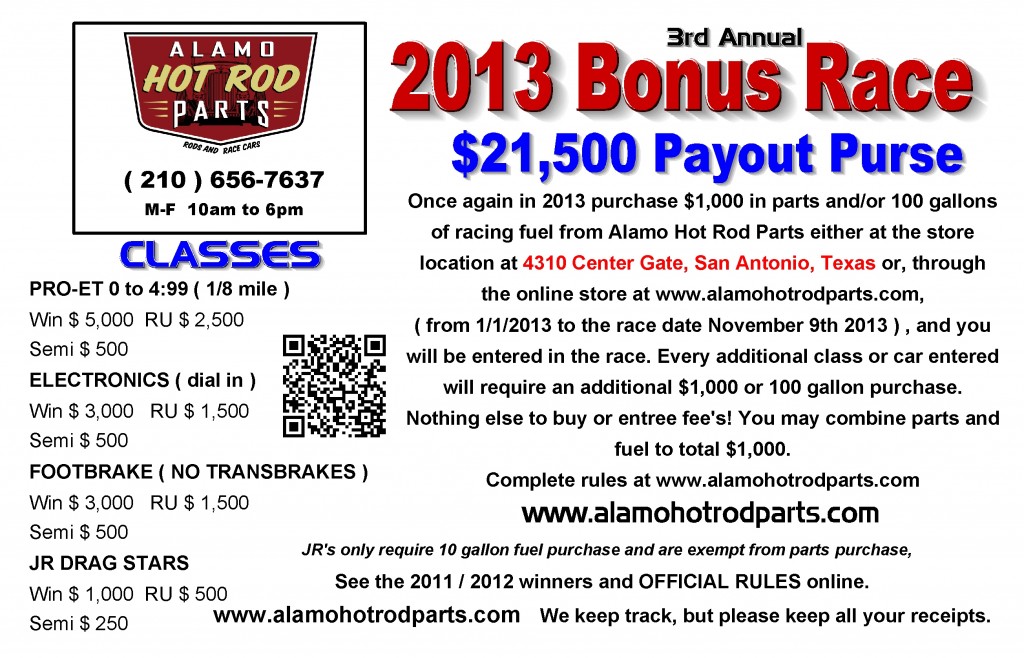 ---
Need Directions?