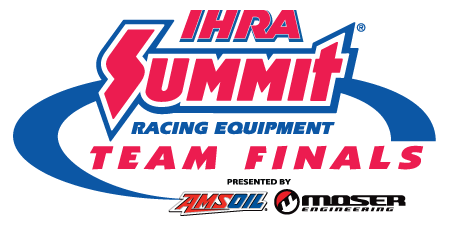 ---
Are you ready for the Summit SuperSeries Bracket Race Finals? We are, and all the details of this event can be found below. If you are not able to attend the finals please contact AngelaPutt by email at angela.putt@yahoo.com. We appreciate your continued support and look forward to seeing you all at the track soon!
---
Division 4 Renegades Team Finals | September 27-30, 2012
Dallas Raceway
8055 W. Highway 175
Crandall, TX 75114
Ph: (972) 474-2600
www.dallasraceway.com
WEEKEND RUN ORDER: MODIFIED, JUNIORS, TOP
THURSDAY, SEPTEMBER 27th
Parking and Registration: noon – 10:00 pm
Test & Tune ($30): 5:00 pm – 9:00 pm
FRIDAY, SEPTEMBER 28th
Gates Open: 7:00 am – 10:00 pm
Registration: 8:00 am – 10:00 pm
Time Trial (1 only, No SSS Race run off participants): 8:00 am
SSS Time Trials (2 TT): noon
SSS Eliminations: after 2nd time trials
Gamblers Races (1 rd. buybacks): 1:00 (approx.)
SATURDAY, SEPTEMBER 29th
Gates Open: 7:00 am – 10:00 pm
Registration: 8:00 am – until racing ends
Team Photos: 8:00 am
Time Trial (1 rd.): 9:00 am
Final Eliminations: 1:00 pm
SUNDAY, SEPTEMBER 30th
Gate Open: 7:30 am
God Speed Church Service & Kids' Church: 8:00 am
Special Judging: 8:30 am
Run for the Money Time Trial: 10:00 am
Gamblers Race (1 rd. buybacks): 11:00 am
If weather delays the event, it will be finished on the first available day. Schedule may change at any time. Specialty events are time and weather permitting.
---
Entry Fees:
Car & Driver: $60
Junior Dragster: $60
Crewman & Alternate (event): $50
Child 6-12 (event): $10
General Admission Adult (day): $15
General Admission Child 6-12 (day): $5
Top Gamblers: $50
1st rd. buybacks $30, lottery ticket $10
Mod Gamblers: $50
1st rd. buybacks $30, lottery ticket: $10
Junior Gamblers (Friday only): $25
1st rd. buybacks $10, lottery ticket $5
Membership & License*: available at event
*Mandatory | No refunds if event is partially or completely rained out
---
Participating Tracks:
San Antonio Raceway
Dallas Raceway
Pine Valley Raceway Park
Redline Raceway
Lone Star Motorsports Park
Little River Dragway
State Capitol Raceway
Thunder Road Raceway
Ben Bruce Memorial Airpark Raceway
Desert Thunder
Wichita Raceway Park
Edinburg Raceway
Click here to view the event flyer.